But cool woman is a lot in the world, as Mr. Natsuki Mari "continues Ali" cool woman is not so.
In July 2018, it won the "Platinum Age strike" which is given to more than 60 generations shine.
Active in movies and dramas as an actor, it continues to fascinate us.
It is such a Natsuki's, but I mainly in Ethiopia of Africa, has been the support activities to children who live in developing countries "One of Love Project".
How did you start the support, while I heard the impact on its own the project was given, Natsuki Mari's as one of the women who live on this earth has emerged.
── your award of the Best Platinum Age strike 2018, Congratulations.
Thank you very much.
── concept of the award is a prize to be awarded to "the person who gives off the brilliance of more than 60 years of age", expand the playing field every time Mr. Natsuki is overlaying the old, it will not shine.
2018 is 45 years been started performing arts activities. We've reached the turning point of the year.
Even 45 years followed by the was come thanks to a lot of people, thanks.
2018 this year has been regarded as it is input of the year.
── The name of the rose's Natsuki is in hand, "Mari Rouge".
By the force of music and roses, developing countries of children's education environment, the support activities of "One of Love Project", which aims to improve the employment development of the mothers, Mr. Natsuki will Irasshai continue ten years.
We are now, you have the support to Dima Mano school located in Ethiopia.
And revenue of Mali Rouge, has been in the GIG to do every June (live event, which will be held in the "World Music Day"), we are allowed to support in one-year increments that children of Ethiopia has come to request.
Every year, are many requests of study tools and teaching materials such as textbooks and pencils.
2018 held a GIG on June 16.
Because from now on request from Ethiopia reach during one year, to purchase the goods in the revenue of Mali Rouge and GIG.
I while listening, "What? What is missing".
── it's being assisted while building the children and relationships.
The project will be ten years this year.
But, because it is it is difficult that the support, previously also received the day voice cliff of the activities I was not allowed.
Before the start of the One of Love project, child sponsor (developing countries of children, international cooperation to support their families) but had did a, I did not think able to proceed on their own.
When I decided to go to the partner with the journey of thought, "Let's Todokeyo music to children".
I wanted to meet the children of never went country, I thought to go Bangladesh, Ethiopia.
Children in the day 1USD If the countryside is live, Ethiopia was the kind of country.
But I had that I was surprised. Once in the shop and try to eat in the capital Addis Ababa, one by one wheel on the table, beautiful scarlet roses have been decorated.
Moreover, even if entered into any shop, the table is scarlet roses …. Poverty and the roses are not tied, was a very impressive sight.
If you take a look from was worrisome, Ethiopia was that has put a force on the roses grown in the agricultural country.
Located in the highlands at an altitude of two thousand meters, but I was the country that are suitable for growing roses. In my study shortage, I did not know that sort of thing.
When the story from returning the story to friends, everyone is "want to move something for soon the people" ….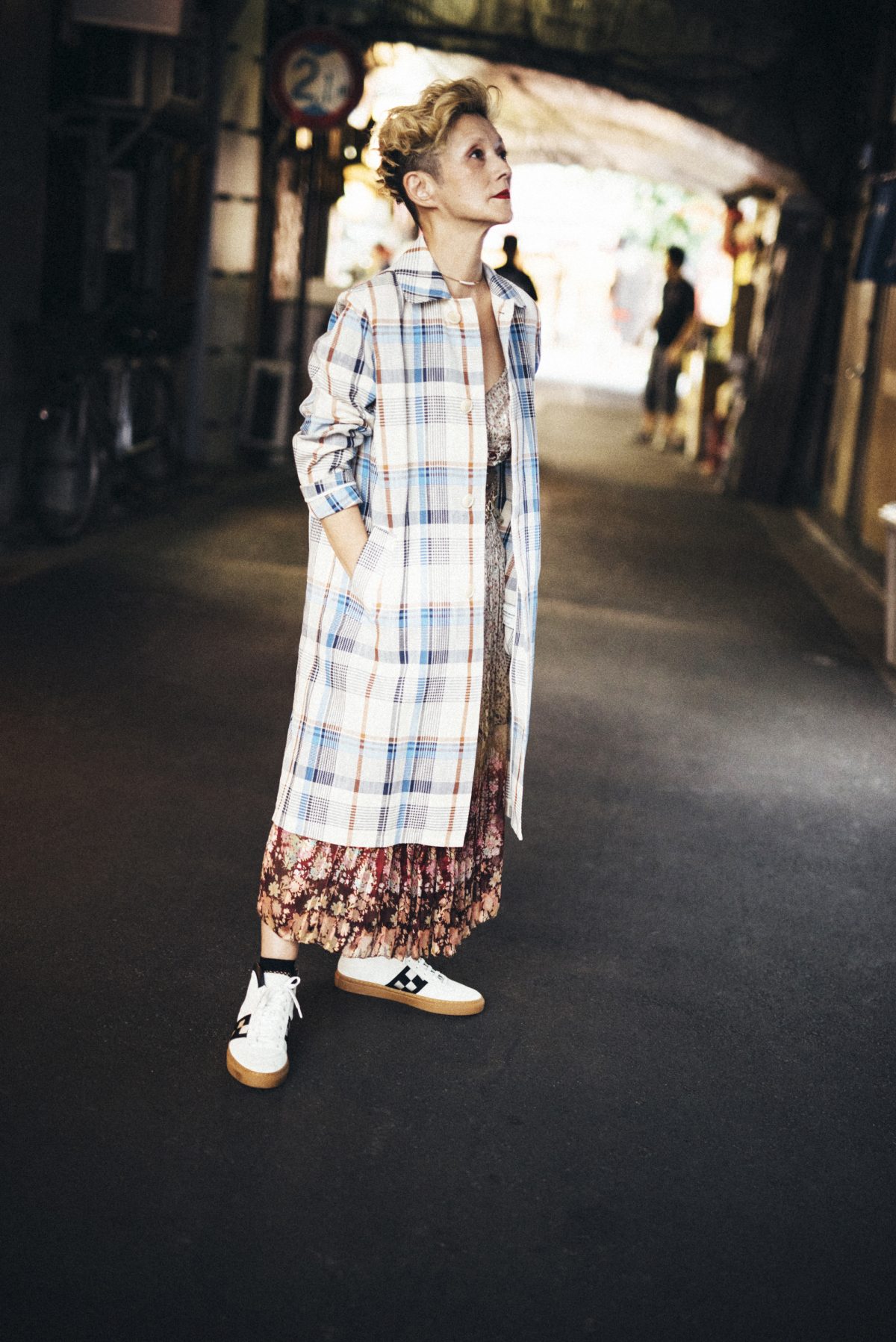 ── I want to do something for the people! It is also nice to that have a friend who can share such feelings.
While you are talking to friends, I've been spreading the idea to anyone who "tries to move something."
Ethiopia of the Scarlet roses and music,.
So was the journey there is the thought that "I want to deliver music to children", I wanted to also incorporate the power of music.
From thinking of actually budge, we look the activities of the various support groups. Then also surprisingly it was just.
"In the countryside of the town, for what if there is this – do a big building? "I.
There is there also be a base of support groups, I'm the person was working a lot.
We have money going to have to support, we have witnessed that did not receive directly to the children.
Not surprisingly there was also shock.
It in order to support activities requires organization, tends to take the cost of the more hard surface organization becomes larger, the stronger, but it's a natural as the flow ….
The idea "but is a fool honest, want to deliver what was said to want", now we entertain.
Then you I am it is not a project of handmade feeling even now.
"Roses and music, I wish I can be something in the two" had been advanced in the story of the kind of friend level, I know ten years One of Love project.
── went to the local, and to witness the both sides, the side of which is support, I think that some people will pull in its reality.
"Different from the situation that I had imagined! Stop and support Nante Let's stop ".
But Natsuki-san, let alone draw, began to advance the project on your own. Driving force for the advancing Will was what.
It is your edge. Things I had met with the children!
At first I, say "I will Todokeyo music to children", was a journey from the top of the eyes.
Yet in fact, here came back to become happy.
But we came back to Japan in the day-to-day in a happy mood, there is of course life in the local.
Because ending to visit only once felt sorry, I wanted to continue.
Even if the fade out eventually work, this project is prepared to continue to die.
There is becoming a kind of activity. It has begun to be hard, but I'll do my best.
If if to go to Ethiopia, unless if I met the children, I was still do not know anything.
I would not have started Datte project. This is also It is your edge.
── Among the support of the children, what from what kind of idea is focused on education?
I felt in Ethiopia, the children "go to school" or "work" only that there is no choice.
When we talked to parents of their children, "I did not receive an education.
Then we have a poor life remain in Ethiopia.
But, brothers worked hard to study are working in a foreign country. Study the people I I had to say that I'm winning. "
Desire "I want to study in children" is very strong.
Character will have a lot of parents who do not read. For example, it rose plantations.
When I entered the building, which has a shipping operation, it was Yes drawn roses picture are some on the wall.
50 cm, 80 cm, 1 meter different roses picture of the length.
So people who work when sorting the roses, rely on one by one rose to the picture on the wall, not that it has been confirmed length.
The numbers also because not read even character.
That it is not able to work with pride that there is no education.
Also to parents and his friends, and it'm wonderful to work, I thought I'd like to see alive.
Education is important. We have been educated in the natural way.
That's why the fact that "there is no education … Arunda! And ", I was surprised to Ethiopia of the status quo.
── among the limited choices, we're witnessing the go live appearance.
Choices "go to school" or "work" Canara, though, you will want to commit for life.
Study you want a child, Ni is a child with talent would have surely a lot.
In recent years, it had been given to the world a great influence IS is.
On whether education is not there, I wonder not it the children of the future will vary.
I education is I think it is important first, but I'm poor ability we would "be nice if you can do something."
The eyes that the natural thing is actually not the norm for me, because what the mind has moved.
For example, Prime Minister Shinzo Abe in Japan, but is to Africa I seems to be a lot of assistance, now thought of as a "wonder is off to Where is the money."
I kind of question also really, there is also anger.
– in too! There is no sense angry doing so.
Someone unless Ugokidasa one step at a time, I'm feeling came sprung hydrofluoric that.
──It  not be helped even if angry, is it true to many things this day and age because.
So either end angry, or the energy to proceed to the next.
These two differences are large.
But is really poor ability, I think that would Itadako so do it now that your edge could.
Datte GIG, which celebrated ten years in a row, the first of the time say "I wonder if ten years later If you live can at Budokan!?", Can not be at all I was saying at all (laughs).
But, or "grades went up," "I was able to use a computer" from the children of Ethiopia, and get the happy news to seem as "was good".
Since there is a limit that can be.
With friends who "want to move in for the people", we will continue within the range that can be on their own. Music and rose and everyone, One of Love project always will be a.
Doubt, anger, forward. Natsuki Mari's power burning inside of, to happy the world little by little.
From the smile Hokorobu "I want to move in for the people", it was now hear about the appearance also the inner surface is also nice piled up age.
A number of such petals of roses in full bloom each other refuge, One of Love project while scramble the hand and the hand seems to proceed in the future.
If was "about time I also want to do something," even seedlings is such a feeling to you, to try to bloom from small flowers would you like.
In the next interview actor, Natsuki Mari as a performer, and even more I hear the talk about the day-to-day since the wedding in 2011.
Photo: Chihiro EIE statement: Mai Suzuki